WILMINGTON, NC – Bird conservation is taking flight in the Cape Fear region thanks to a renewed partnership.
Audubon North Carolina today extended funding from The Orton Foundation, an affiliate of The Moore Charitable Foundation, founded by Louis Bacon in 1992, to preserve the coastal habitats of birds in the Lower Cape Fear region. 
The Orton Foundation's support will help Audubon North Carolina biologists leverage data collected over two decades on critical migration and nesting sites for 20 different species of birds on eight sanctuary islands in Brunswick County. The islands are home to more than 50,000 birds and thousands of their babies, including White Ibis, Brown Pelican, Royal Tern, Sandwich Tern, Great Egret, Snowy Egret, Little Blue Heron, Tricolored Heron, Black-crowned Night Heron, and American Oystercatchers.
Birds are essential to the function of healthy ecosystems and drive significant business in tourism and other industries. Their protection ensures the integrity of habitat for many others species, including humans, and biological diversity.
The Orton Foundation has provided more than $70,000 in grants to Audubon North Carolina. The latest initiative, deepening a 16-year partnership between the organizations, will allow Audubon to manage the eight islands with the goal of increasing nesting pairs and populations. A coastal biologist and summer intern will lead field trips with volunteer Bird Stewards to monitor the birds. In addition, Audubon is developing plans for oyster reefs at six sites along the Brunswick County sanctuaries in an innovative habitat project to slow erosion and offer spring feeding grounds for American Oystercatcher parents and hungry chicks.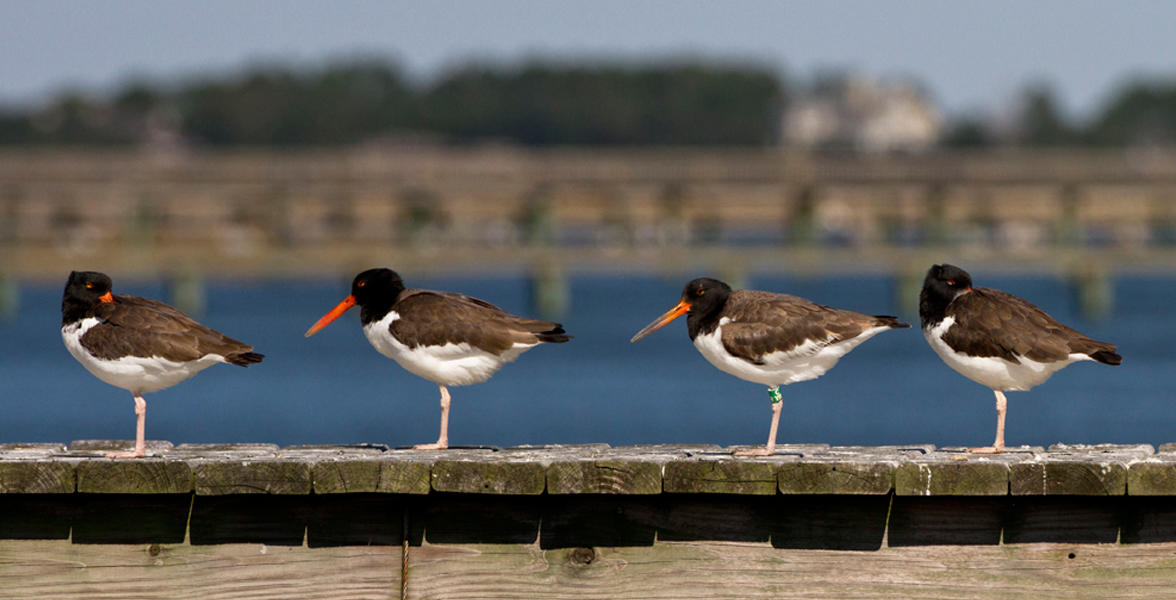 "We applaud Audubon North Carolina's commitment to the iconic Cape Fear River. Their efforts have mapped the trends in population, distribution, and habitat use necessary to establish effective management decisions," said Ann Colley, Executive Director and Vice President of The Moore Charitable Foundation and its affiliates. "Further applying 20 years of research to bolster critical knowledge of the area will ensure it remains a highly desirable location for many bird species. That's good for wildlife, the river, and coastal tourism and recreation."
"The Lower Cape Fear River, with its high presence of river nesting birds, is part the most significant and largest bird sanctuary complexes along the Atlantic Coast," said Heather Hahn, Executive Director of Audubon North Carolina. "With The Orton Foundation's support, we are able to continue to protect nesting birds so they can call this dynamic and beautiful area home for generations to come."